Contact Us
To discuss how we can help you with your business plan and strategy, call us toll-free at
(800) 216-3710
.
(800) 216-3710
As Featured In
How to Start a Record Label
How to Start a Record Label
ON THIS PAGE
How to Start a Record Label
If you're looking to start a Record Label, you've come to the right place. Since we're going to show you exactly how to do it.
We'll start with key Record Label industry fundamentals like how big the market is, what the key segments are, and how revenues and profits are generated.
Then we'll discuss keys to not only starting a Record Label, but succeeding in it!
How Big is the Record Label Industry?
According to IBISWorld, the Record Label industry has been in decline for the past five years, at a rate of -2.9% per year. In spite of this, the industry's 756 companies had total revenues of $7.3 billion last year.
Structure and Breakdown of Record Labels
Independent Labels vs. Major Labels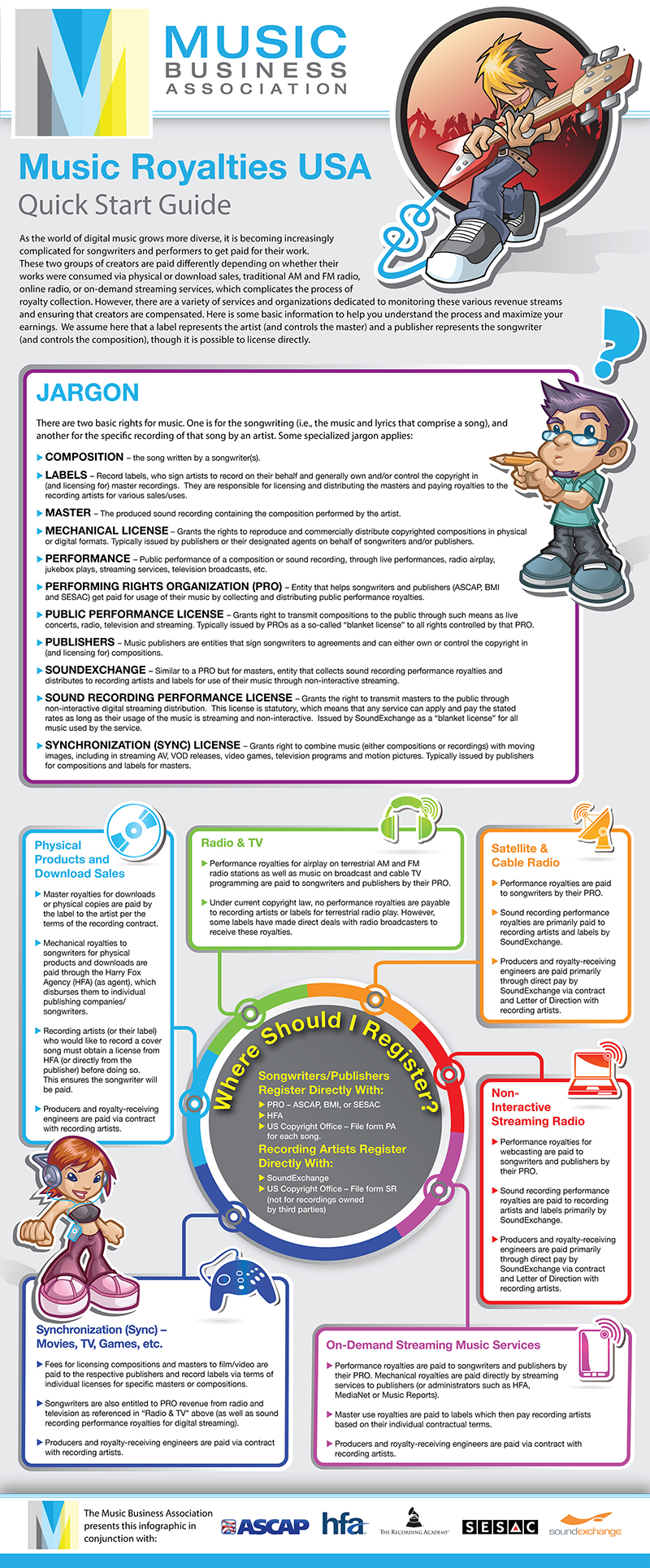 What are the Key Segments of the Record Label Industry?
Record Labels sell products in physical and digital formats. Physical formats, which include CDs, DVDs, Cassettes, and Vinyl account for almost half of all industry revenue. Digital formats are the second-largest industry segment, followed by Digital singles and albums Streaming services and subscriptions have seen a significant increase in popularity in the past few years, but still account for a much smaller percentage of revenue.
What External Factors Affect the Record Label Industry?
A number of factors affect the performance of the Record Label industry. These drivers include:
Album Sales - Album sales constitute the largest portion of industry revenue; therefore, the industry depends on demand for albums.
Per Capita Disposable Income - Consumers buy more albums when they have more disposable income.
Median Age of the Population - Though all age groups are consumers of music, the industry trend toward digital and streaming distribution appeals to younger audiences. Therefore, a younger median age is better for the industry.
Who are the key Competitors in the Record Label Industry?
The biggest independent record labels are Concord Music Group (CMG) and Sub Pop. Major record labels include Warner Music Group (WMG), Universal Music Group (UMG), and Sony Music Entertainment.
Business Models in the Music Industry
What are the Key Customer Segments in the Record Label Industry?
The largest customer segment for the Record Label market are those aged 35 and up, but is closely followed by those age 18-34.
What are the Key Costs in the Record Label Industry?
Purchases are the largest expense for Record Labels. Purchases can include merchandise for distribution, video production, studio rental, tours, and databases for digital distribution.
Wages are a Record Label's second-largest expense, in part because of the savvy required to recognize and acquire new talent, and in part due to the high level of skill required record, mix, and master an album.
Marketing is also a significant expense. Independent labels spend a larger proportion of revenue on marketing, simply because they do not have the recognition that major labels have, and they have to work harder to connect with fans.
Other expenses include equipment depreciation, distribution costs, production costs, and legal fees.
What are the Keys to Launching a New Record Label?
Have a business plan - this document will force you to nail down certain details, such as what genre of music you will produce, the name of your label, the legal form of the business (sole proprietor, partnership, etc.), and how much money you will need to get started.
Assemble your team - you will need a mix of experts to make this work: marketers, producers, engineers, mixers, and contract help for things like legal, accounting, logo art, etc.
Land some artists - attend some live performances, and approach the bands you and/or the audience likes. Be sure to settle the details of the contract, such as whether you will pay an advance, how the earning will be divided, and how long they will be under contract.
Promote! - get your brand out there as much as possible: talk to reporters, go on radio shows, visit music stores, be active on your social media accounts.
Make sure your signed artists are playing gigs - Live gigs lead to more fans, which leads to album sales
Collect Royalties -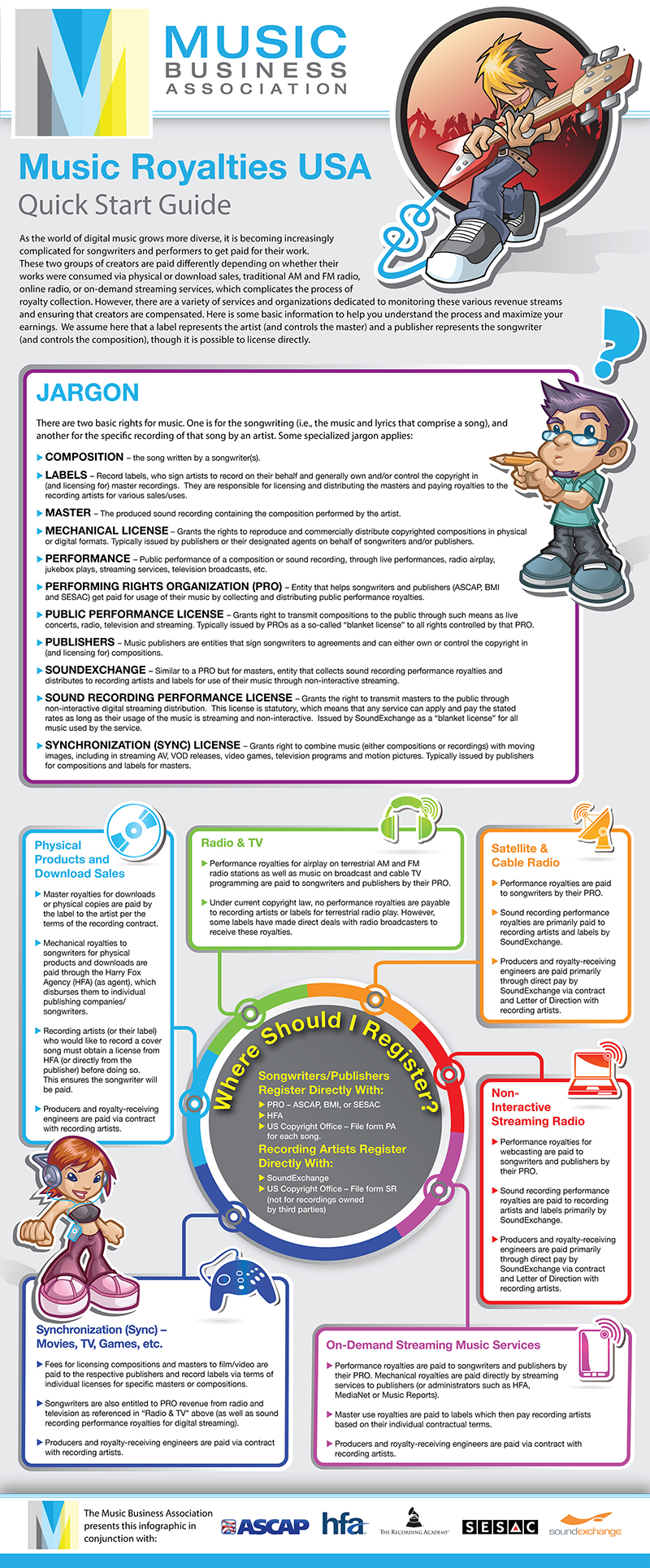 What are the Typical Startup Costs for a New Record Label?
The one-time costs of starting a Record Label include:
Licensing and startup legal fees
Recording equipment purchase or lease
Instrument purchase or lease
Studio purchase or lease
Office equipment and supplies
Ongoing costs:
Marketing
Rent and utilities
Equipment maintenance
anufacturing physical albums
Accounting and legal fees
Databases for storing digital music
How much do Record Label Operators Make?
According to the Bureau of Labor Statistics, CEOs in the Sound Recording business make $214,350 per year on average.
Recording Studio Setups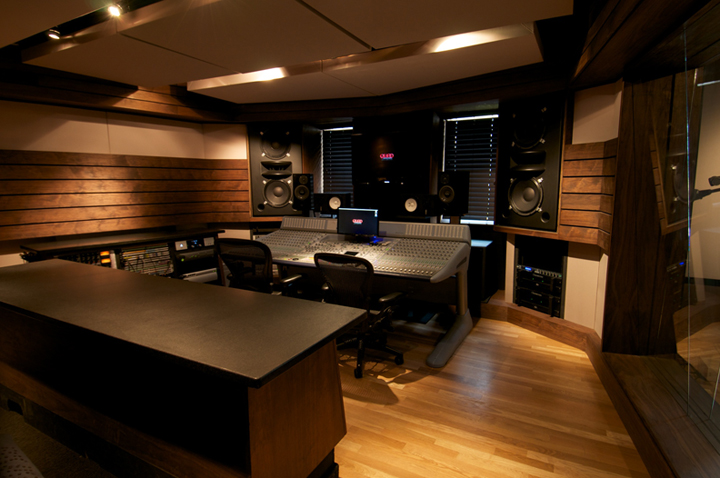 Helpful Videos
Loren Israel: Record Labels & Building Relationships in the Music Business (Interview 2015)
Do I Need a Record Label? Don Passman explains at ASCAP EXPO
Additional resources in the real estate market
For additional information on the real estateindustry, consider these industry resources:
Download Our Business Plan Template!
If you want to create your own business plan quickly and easily, we now offer a business plan template that allows you to develop a professional business plan in hours or days, not weeks or months. Visit this link to learn more: http://www.growthink.com/ products/bpt/pre-vsl/misc
OR, We Can Develop Your Plan For You
Our professional business plan writers can create your entire business plan for you. We will make sure your business plan is sound and ready for investors so you can continue to focus on running your business. Over the past decade, we have created business plans for hundreds of hotels and related travel & hospitality businesses.
To speak with a Growthink business plan consultant, call 800-506-5728 or complete the form below.
Testimonials

---

Growthink helped birth my company. They got to know both me and my vision. They helped 'smack me upside the head' to help make sure I was realistic, about meeting expectations. As a result, they helped craft, draft and construct the right written presentation. As a result, I got my funding.

Jeffrey Ullman
Founder & CEO
Great Expectations

---
Important: Growthink will never share or sell your personal information and we will keep all business information completely confidential.